Petra Webstein – Facilitator & life long student
Since over 30 years Petra's biggest interest was the energy that fuels a body and the relationship and manifestation of that energy in a physical body.
She was one of the first ones in the German speaking part of Europe to discover the amazing bachflower remedies by Dr. Edward Bach. She has been using them since over 30 years now. She was teaching and working as a Reiki Master & EFT practitioner as well consulting people as energy coach and teaching various other subjects relating to the world of energy.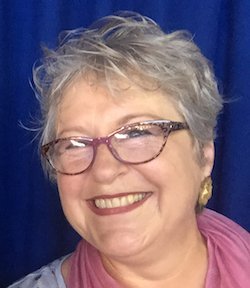 Expertise
Vibrational & natural medicine counselling since 1984
Reiki Master & teaching Reiki since 1992
Emotional Freedom Technique practitioner & facilitators since 2001
Klaus Ferdinand Hempfling 2008
1 month Compact Schooling 2008
Australian organiser & representative
Running workshop developed by Petra Webstein herself
Sexual Energy School teacher training & teaching since 2011
Aspectology teacher training & teaching since 2012
Workshop organiser for Sensitive Horse (Noora Ehnqvist) and New Energy Riding Instructor Mara Aline Zimmerli
Practising Mastering Alchemy
The mentor, teacher and supporter
She is known and appreciated for her sensibilty and openess. People are searching her out to get help and support for their lifes. She is a quiescent and anchor point, her consultations have an immense influence on her clientele. She helps people to discover themselves in a new way, to find their strength and experience the miracle of self healing. She loves seeing how people can discover how powerful and beautiful they are.
Alchemy through horses
Her passion for horses lead her on her own path of discovery. She set out of this path of transformation … from absolute panic fear of horses to a trustworthy, playful leader of them. On this path she discovered that horses offer a platform to people to make unvisible energies tangible. The horse has the ability to reflect the energy of a human and hence offers an opportunity for growth and healing.
When working with a horse and a person she helps a human feel what's there and so the human can take the next step to his/her own freedom. She loves facilitating a new kind of interaction between the human and the horses.